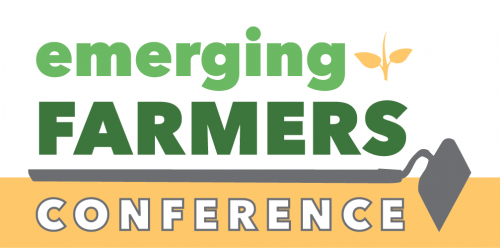 "Reclaiming our Voices: For Farmers, by Farmers, with Farmers"
January 27 – 30, 2021 SCHEDULE HERE
Registration is free for farmers. REGISTER HERE
Once you have registered, you will receive links to our virtual conference room.

The 16th annual Emerging Farmer's Conference will be held virtually this year due to COVID 19.
We recognize the challenges that 2020 have presented in addition to the everyday challenges for our immigrant and farmers of color. We acknowledge the disproportionate disparities with the pandemic, injustice, and inequities everywhere. More than ever, this is the time that we need to connect with one another to build relationships and share our stories.
EFC attendees will be able to share experiences and learn from other farmers in the following workshops:
Profitable Farming 
Pest and disease management
Scaling to wholesale
Value-added production
Land access panel 
Producer panel
Conservation and NRCS grant programs
Keynote address with Tiffany LaShae

Interpretation available in the following languages: asldfasdfasdf;asldfkjasfasldfkjadfla
Swahili
Spanish
Karen
Burmese
Kirundi
Hmong
Nepali
Arabi
Mai Mai/Kizigoua
Somali
If you need interpretation and help with filling out the registration form please contact KaZoua Berry:
[email protected] | 651-504-8105.
More information to come. Stay Tuned!